Purchasing domestic and commercial scrap metal products in North Somerset, including catalytic converters and vehicle parts; manufacturing by-product, building waste and cabling, and household items. Carefully processing, refining and recycling waste materials for future use, we are fully licensed and regulated by the Environment Agency.
As a business, we are committed to best practice and offering our clients fair payment for disposal of their materials. We carefully evaluate the true value of the materials we handle to break from the conventional approach of 'one price fits all', paying index-linked prices. We employ cutting-edge technology to analyse catalytic converters, and are therefore able to confidently pay our clients in line with their true value, sometimes many more times than that offered by our industry colleagues. Find out more.
Well established in Clevedon, we serve North Somerset and Bristol businesses from main vehicle dealerships and garages to machining workshops, members of the public and the building trade. Please ensure to bring photo identification with you, to allow us to accept your scrap. Monies (BACS or cheques) offered are based on up to date metal prices for the weight and type items you supply.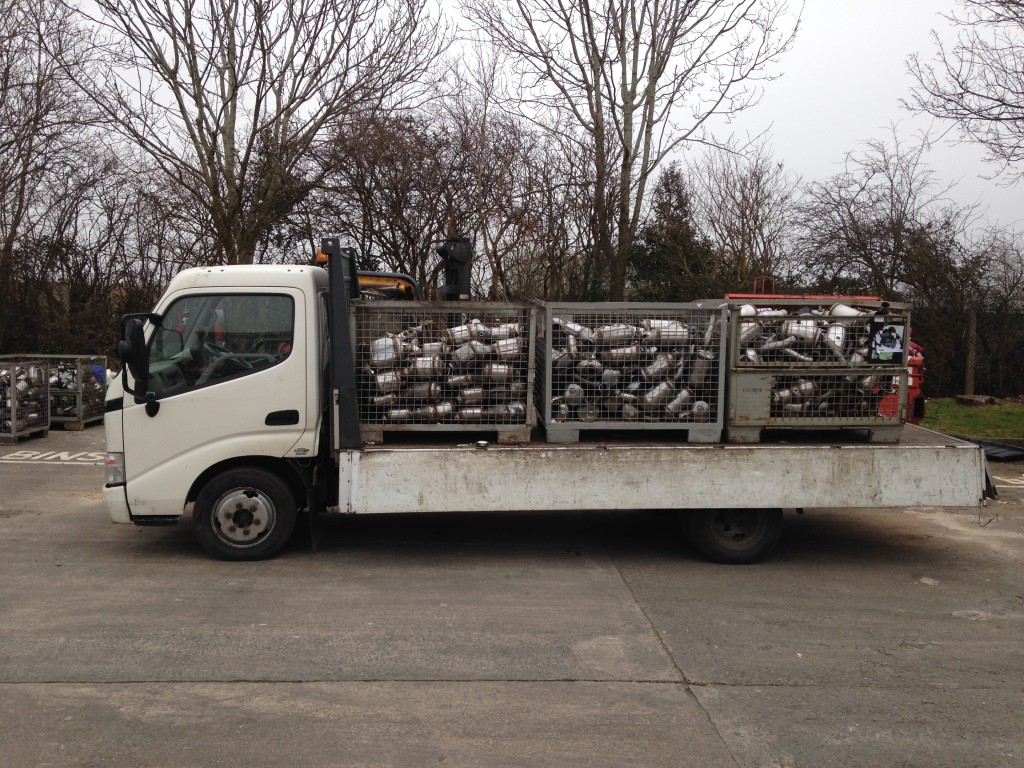 Changing the way we recycle.